Exercise and Health by Dr Jim Walker
See on Scoop.it – Community Fitness is the Future!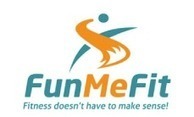 Is exercise good for you? 'The Lancet' medical journal advised caution in the nineteenth century, when a previous wave of bicycle mania gripped the country, and warned of the risks of causing a hernia:
"The exercise, like all gymnastic feats, requires for safety that it should be carefully regulated, and that a high rate of speed should only be gradually acquired, and that great efforts should be studiously avoided…the most ardent velocipede riders do not recommend it with any earnestness to those who have passed 40 years". (Lancet, May 1869)
Back to the present; and a 2012 study in 'The Lancet' looks at the effect of physical inactivity on major long-term illnesses, and estimates how much of this effect could be avoided if inactive people became active.
To continue reading, go to the FunMeFit News Blog!
"Exercise and Health," written by FunMeFit member Dr Jim Walker, August 2012.
See on www.funmefit.com